Adoptive Parents
The Outgoing International Adoption
If you are living abroad, and adopting from the United States (USA), then you will be proceeding with what is called an outgoing adoption. Forever Families Through Adoption (FFTA) has helped many international families adopt American born babies/children from the USA. FFTA is Hague Accredited in the USA to provide outgoing adoption services under the Hague Treaty by the Department of State.
The USA joined forces with the Hague Adoption Convention ("Convention") on April 1, 2008. If you are residing in a Convention country, and initiated the adoption process on or after April 1, 2008, then your adoption will be subject to the Convention. If you are not habitually residing in a Convention country, or registered with your Central Authority (CA) prior to April 1, 2008, then your adoption will proceed as an international adoption not subject to the Convention, or a transition case. We also encourage you to look at the US Department of State adoption website often as it is a great resource with helpful, up to date, information.
Many birth/expectant families consider international families to adopt their soon to be born or already born children with the knowledge and hope that they will grow up in a country with little or less racism than they may have experienced themselves. The USA is one of the only countries that value a birth mother's right to choose the family with whom she wishes to place her child for adoption.
Therefore, while the birth parent(s) must consider USA families, they can choose international families. What is most important to be aware of is that the birth mother has the ability to make her own decision and the American Judge has the authority to affirm her choice. FFTA has helped birth parents to make adoption plans for their children being raised in The Netherlands, Austria, Canada, Switzerland, Ireland and even Belgium
U.S. children being adopted overseas
The rate of American children being adopted by families outside the U.S. is on the rise. CNN's Stephanie Elam reports.
Below is some general information regarding Outgoing Hague Adoptions:
Outgoing Adoptions Pursuant to The Hague Adoption Convention
(USA Regulations 22 CFR Part 97)
The Hague Adoption Convention provides a framework for Convention countries to work together to ensure that adoptions take place in the best interests of children, and to prevent the abduction, sale, or trafficking of children in connection with inter-country adoptions.
Only providers such as Forever Families Through Adoption (FFTA), authorized by the United States Department of State can offer or provide an adoption service in an international adoption.

Adoption service means any one of the following six services: (1) Identifying a child for adoption and arranging an adoption; (2) Securing the necessary consent to termination of parental rights and to adoption; (3) Performing a background study on a child or a home study on a prospective adoptive parent(s), and reporting on such a study; (4) Making non-judicial determinations of the best interests of a child and the appropriateness of an adoptive placement for the child; (5) Monitoring a case after a child has been placed with prospective adoptive parent(s) until final adoption; or (6) When necessary because of a disruption before final adoption, assuming custody and providing (including facilitating the provision of) child care or any other social service pending an alternative placement. (22 CFR 96.2)
Accredited agency means an adoption agency (such as Forever Families Through Adoption) that has been accredited by an accrediting entity to provide adoption services in the USA in cases subject to the Convention.
Primary provider means the accredited agency, temporarily accredited agency, or approved person that is identified pursuant to 22 CFR 96.14 as responsible for ensuring that all six adoption services are provided and for supervising and being responsible for supervised providers where used. (22 CFR 96.2) Forever Families Through Adoption has acted as a primary provider, supervising other agencies and attorneys around the world.
Supervised provider means any agency, person, or other nongovernmental entity, including any foreign entity, regardless of whether it is called a facilitator, agent, attorney, or by any other name, that is providing one or more adoption services in an intercountry case. That service must be performed under the supervision and responsibility of an accredited agency (FFTA), temporarily accredited agency, or approved person that is acting as the primary provider in the case. (22 CFR 96.2). FFTA has also been previously supervised by the Law Firm of Michael S. Goldstein for outgoing adoptions into The Netherlands as The Law Firm was a hague approved person and previously had a signed contract with A New Way (ANW) the Dutch Stichting Foundation for Adoptions from the USA. Currently, FFTA acts as primary provider and has a foreign supervised provider agreement (FSPA) with A New Way (ANW) as well as several other international entities such as Terre des Hommes International in Canada (TDH)
If would like additional information, please feel free to contact us.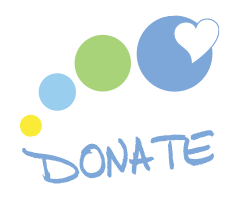 Learn how you can help FFTA by donating financially, through time and more...
What's New at FFTA?
Adoption Tax Credit in 2023
The IRS announced the Adoption Tax Credit for 2023 and the maximum credit allowed for qualified adoption expenses has increased from $14,890 to $15,950.
The credit begins to phase out for taxpayers with modified adjusted gross income (MAGI) in excess of $239,230, and it's completely phased out at $279,230 or more. Please contact your TAX accountant or TAX advisor for more specific guidance.
SAVE all of your invoices and expenses towards your adoption and contact your personal accountant or tax attorney for more information about this new news for 2023!