Working With FFTA
Why Would I Want to Work With FFTA?
Joy Goldstein has been working in the adoption community for almost thirty years, and has been involved with over 2,500 successful adoptions. Forever Families Through Adoption, Inc. has been her dream to help children in need. FFTA is always looking to find professionals with whom FFTA can partner in pursuit of that goal.
FFTA is dedicated to excellence and has already built a reputation in the community for being an unusually supportive and nurturing workingand client service – environment. If you are in need or interested in working alongside FFTA to assist your clients - be it a birth parent or adoptive parent, we are here to help. For those in need of Hague supervision for incoming or outgoing adoptions under the Hague Treaty, please contact our legal department regarding the necessary paperwork to become a Supervised Provider.
FFTA has successfully worked with birth parents as well as adoptive parents in states other than New York and CT and can assist you with the ICPC documents and post placement agency supervision as needed.
How Do We Get Started?
Once you have decided that you would like to explore a working relationship with Forever Families Through Adoption, we need to get to know one other. Please send information about your business or organization, or forward a resume to us at the address below, and a representative of FFTA will get in touch with you as soon as possible.
Our mailing address is:
Forever Families Through Adoption
62 Bowman Avenue
Rye Brook, New York 10573
Our email is: adopt@foreverfamiliesthroughadoption.org
And you may always feel free to call us at (914) 939-1180.
Thank you very much for your interest. We look forward to hearing from you!
Forever Families Through Adoption, Inc. is committed to achieving full equal opportunity in all aspects of employment. Pursuant to this commitment, Forever Families Through Adoption, Inc. strives to provide a productive and pleasant working environment and to be fair and consistent in our employment and advancement practices. Our EEO policy, which is applicable to employees and job applicants alike, follows federal, state and local laws that govern equal employment opportunity.
Our EEO policy applies to all terms and conditions of employment (e.g., recruiting, hiring, training, promoting, granting leaves of absence, etc.) regardless of race, color, religion, sex, age, ethnicity, marital or domestic partnership status, national origin, sexual orientation, gender identity, gender expression, HIV/AIDS status, disability, or veteran or citizenship status.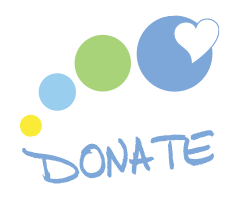 Learn how you can help FFTA by donating financially, through time and more...
What's New at FFTA?
Adoption Tax Credit in 2023
The IRS announced the Adoption Tax Credit for 2023 and the maximum credit allowed for qualified adoption expenses has increased from $14,890 to $15,950.
The credit begins to phase out for taxpayers with modified adjusted gross income (MAGI) in excess of $239,230, and it's completely phased out at $279,230 or more. Please contact your TAX accountant or TAX advisor for more specific guidance.
SAVE all of your invoices and expenses towards your adoption and contact your personal accountant or tax attorney for more information about this new news for 2023!